Individual & Small Group Lessons
Lessons will be tailored to the athletes needs. Athletes will receive quality instruction on skills development from expert coaches. After registering for lessons you will be contacted to set up dates/times for them.
All lessons are 60 minutes in length
Individual lessons: one session $60 *Train on your own
Semi-Private Lessons: (group of 2-3) each session $35/player *Train with a friend or two
Small Group lessons: (4-6 per group) each session $20/player *Train with a group
All fees are paid when registering online. Click below to register:
Cancellation Policy: Please let me know as soon as possible if you need to cancel. Cancellations with in 24 hours are non-refundable.
Off Season Basketball Team Clinics
(both boys & girls programs)
Ohm Sports Academy sets up the clinics to meet the needs of your program. We conference and meet with coaches to discuss clinic format and tailor them to your team's needs. Instead of running "open gyms" we provide productive workouts for your players from experienced instructors. Both individual and team drills along with controlled scrimmages if desired.
Grades 5-12
Instruction in small groups
Some schedule options (but not limited to): One week - four days; Twice a week; Once each week. One hour sessions or longer.
Ohm Sports Academy Instructors come to your facility
Individual Offensive Breakdown:
By position: Post-Perimeter-Point Guards
Scoring at Game Speed
Shooting: Footwork and Form
Team Drills:
Offensive Efficiency
Transition - Fastbreak
Offensive Breakdown Drills - Geared toward your program's offense
Screening
Man and Zone Offense
For rates or more information about Off Season Team Clinics, please:
***If you are a coach interested in Pure Shooting Clinics or Traveling Camps, please answer the questions below***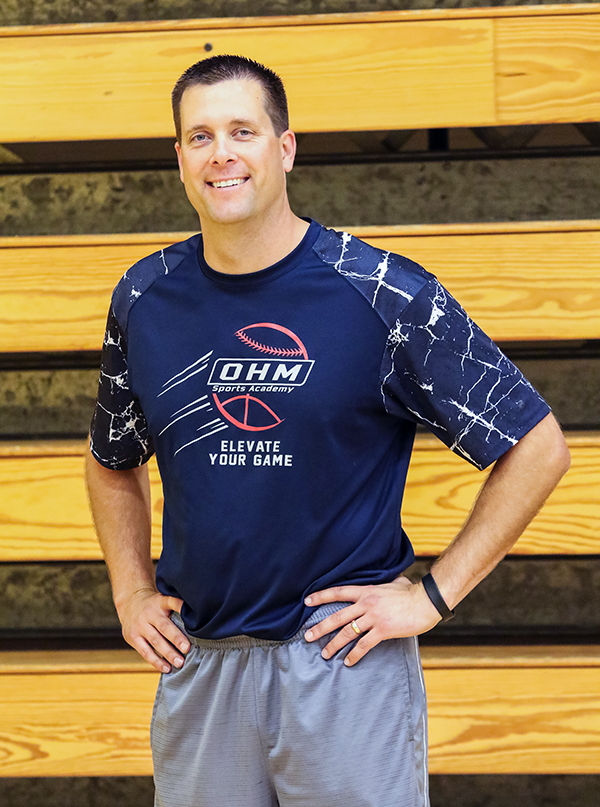 With questions or for more information please: